Comprehensive Approach
We begin with understanding our clients, what they want, what's important to them, how this integrates with their lives, and create a personal plan.
After assessing their current situation, we formulate and execute an investment strategy, review a trust or retirement plan to address client objectives, offering a potential path to their goals.
Our broad-based strategies are tailored to our clients' individual needs and are intended to improve their overall financial success.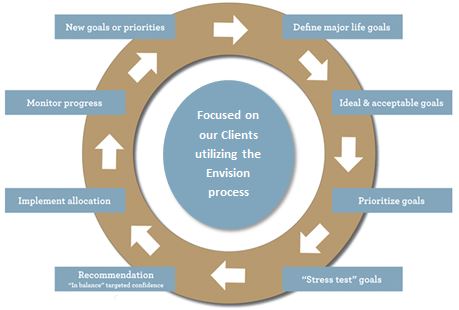 IMPORTANT:  The projections or other information generated by Envision regarding the likelihood of various investment outcomes are hypothetical in nature, do not reflect actual investment results and are not guarantees of future results.  Results may vary with each use and over time.